Serena Pitt Walks Out On Matt James In Hometown Episode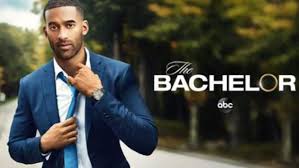 In my first Bachelor recap of Matt James's season, I predicted Abigail Heringer, Bri Stauss, Lauren Maddox, and Sarah Trott would be the top four. Let's just say I should stop predicting who will end up with James because he has been surprising Bachelor Nation with his uncalled-for actions and feelings all season.
This week was hometowns, and James met the families of Rachael Kirkconnell, Michelle Young, Bri Stauss, and Serena Pitt, at least I guessed Strauss right. 
The biggest moment of the night was Rachael Kirkconnell and Matt James skydiving and Kirkconnell having an epic faceplant landing, and I am surprised she survived. After her traumatic fall, James met her family, and it went very well. Although, James didn't ask her father for his blessing. He told Kirkconnell that, and she instantly felt worried about their connection and relationship. 
Young had an extraordinary day planned for James. She is a teacher, so she set up a Zoom meeting with her students to meet James, and he enjoyed this because he loves children. 
Stauss and James's date went well. She took him back roading in her Jeep and followed up with a dinner with her family. Stauss's mother was by far my favorite family member of the four girls. She was very kind and has good intentions for her daughter, and she made sure James knew that. 
I don't know why or how Pitt has made it to hometowns, but she did it somehow. Throughout this whole season, I didn't see any connection between them. I would think she would've been sent home a while ago, but James kept her around. After watching this episode, it illustrates and reveals how much James likes her, and it is quite shocking, to say the least. 
Their date was going well up until her family hit her with the "I don't think he's the one for you." After hearing this, Pitt told James she needed time to think and said goodbye. The next day, James went to visit Pitt, and she told him she doesn't think he's her person, and she walked him out. James didn't take this lightly, and he said he purposely spent the most time with her because he wanted to explore that relationship the most. I felt bad for him but thank god she's gone, I didn't like her, and  I knew she didn't like him from the start. 
The final three are Kirkconnell, Young, and Stauss. Who do you think James will send home next week?