Catch Up On The "To All The Boys I Loved Before" Series
**Contains spoilers for the first two movies of the "To All The Boys I Loved Before" series**
On August 17, 2018, Netflix released the first film in the, soon to become, beloved trilogy "To All the Boys I've Loved Before." These movies, based on the popular book series by Jenny Han, became an instant hit with teenagers and young adults. With the second film, "To All the Boys I've Loved Before: P.S. I Still Love You", being released nearly a year and a half later and the third and final film of the trilogy, "To All the Boys I've Loved Before: Always and Forever", being released on February 12, these movies have acquired a big audience with many dedicated fans. If you haven't watched the first two, here's a recap before the final film airs next week.
"To All the Boys I've Loved Before"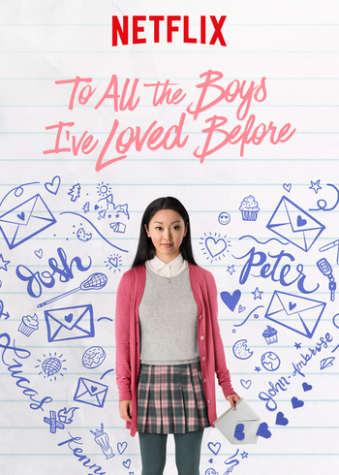 In this first film, we meet Lara Jean Covey (Lana Condor), a Korean high schooler who writes love letters to all of the intense crushes that she has, but never sends them. That is until her little sister, Kitty, discovers said letters and sends them out to their intended recipients. When these five letters reach her crushes, ranging from her first to her current crush, reach their recipients, they start to wreak havoc on Covey. To her horror, one of the letters is sent to her current crush, her older sister's boyfriend, Josh. 
However, when the recently broken-up with Peter Kavinsky (Noah Centineo), Covey's middle school crush, received his letter, he prompts her with the idea that they should start a fake relationship with each other to make his ex jealous and ultimately make her want to get back together with him. This elaborate scheme also works in Covey's favor, as she wants to escape the drama with Josh and herself. Though it sounds easy, the fake relationship gets more complicated as the movie progresses and they start to develop real feelings for each other. 
When this movie came out in 2018, it was really different from any rom-com movie that teens had seen in a while, which was why it was so successful. I really loved this movie. I thought it was a unique idea and a different way to approach high school romance. Centineo and Condor's chemistry was on point also and really made me root for them throughout this whole movie. The large supporting cast was funny as well and kept the audience engaged, even in the scenes where Condor and Centineo weren't together. 
I really liked this movie and thought it was creative with all of the avenues it explored. I did like that Covey and Kavinsky ended up together after all of the obstacles they overcame and it was refreshing to know that there was going to be a second and third movie so we could see their relationship evolve. 
"To All the Boys I've Loved Before: P.S. I Still Love You"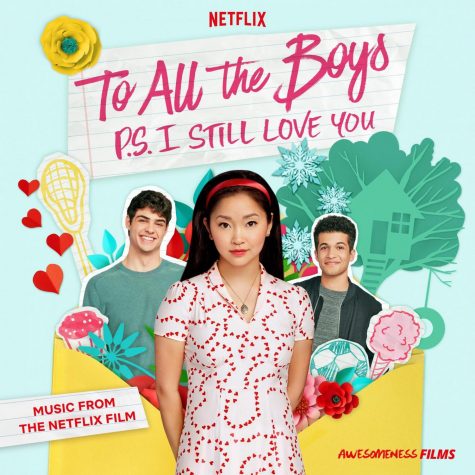 The second and most recent installment of the trilogy, "To All the Boys I've Loved Before: P.S. I Still Love You", continued the story of the Covey-Kavinsky relationship. In the second movie, we see their relationship continue and grow from where they left off in the previous one. However, with John Ambrose McClaren (Jordan Fisher), another recipient of a letter, now volunteering alongside Covey at Belleview senior residence, Covey starts getting confused about her feelings toward both McClaren and Kavinsky. 
However, it is revealed that Kavisky had made out with his ex-girlfriend before then making out with Covey in the same hot tub. This ultimately leads to the end of their relationship and Covey starts pursuing McClaren. Though, after kissing McClaren at the Belleview dance, it becomes evident that her heart lies with Kavinsky. When Covey leaves the dance to go in search of Kavinsky, he's on the front steps of the Belleview building awaiting her. They reconnect and get back together, which leads to the third and final installment of this trilogy. 
This movie was equally well written, but it felt like it was missing something. I easily got bored and it didn't keep me engaged the whole time. There was a lot more drama, but I felt that the movie itself was very fast moving and it seemed to lose me at points. It also felt that they characters went out of their way to cause more drama or do something that their character wouldn't normally do. I liked the first installment much more than this one. Though it was good and did rank very highly with audiences, it felt a little off in my opinion.
"To All the Boys I've Loved Before: Always and Forever" (February 12)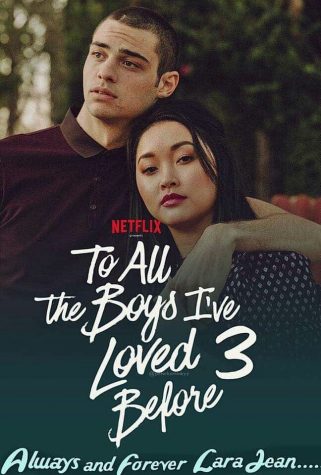 The third and final installment of this trilogy is set to premiere on Netflix on February 12, right before Valentine's Day. The trailer for the third movie was released on January 13 and teased that this movie will be about Covey and Kavisnky's senior year. It also shows a little bit of drama that could be brewing between the two love birds with getting into college and the possibility of having to go through a long distance relationship. This movie looks promising, though it is my hope that it will end the trilogy on a good note. Trailer to "To All the Boys I've Loved Before: Always and Forever": https://www.youtube.com/watch?v=bAUVcQEI2xk.
These movies make for a great watch on Valentine's Day with a significant other or just with a friend or family member. This movie series really does cater to a lot of different preferences by mixing different genres – comedy, romance, and coming of age – and they make for very entertaining viewings.