Holiday Movie Guide
Holiday Movie Guide
Ever feel like you want to watch a Holiday movie, but don't know which one fits your preferences? Well, I've got the top picks for you based on movie genres you'll find interesting.
"Home Alone" is a holiday movie based around Christmas time. When the McCallister family wakes up late for their morning flight to Paris, they accidentally leave eight-year-old Kevin (Macaulay Culkin) home alone. While by himself, Kevin not only eats massive amounts of junk food and makes a mess of his house, but he is also faced with the challenge of combating two bandits that rob houses while families are away for the holidays. Thinking the house is empty,the bandits are surprised to find that Kevin was left behind. This causes Kevin to set up traps around his home to make sure the bandits are in no way successful. This movie has a lot of action and stunts. It is equally funny and keeps you entertained throughout the whole film. This is a classic to watch around the holidays and doesn't fail to make you laugh, no matter how many times you watch it.
If you're a fan of comedy, my top pick for you is "Elf".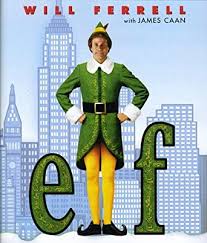 Starring Will Ferrell as Buddy, an elf that was accidentally sent to the North Pole as a child, is now all grown up and is feeling out of place compared to all the other elves. So, he travels to New York City in search of his real father. After Buddy is proven to be his biological son, Walter Hobbs (James Caan) reluctantly decides to try and start a relationship with his son. The cast also includes Zooey Deschanel and Jon Favreau. This movie is one of the funniest movies out there for the holidays. Will Ferrell as Buddy is one of the best comedic performances I've ever seen. This movie, even after seeing it so many times, never fails to make me laugh an excessive amount. It is the best comedy to watch during the holiday season.
If you're a fan of coming of age movies, my top pick for you is "Rudolph the Red-Nosed Reindeer".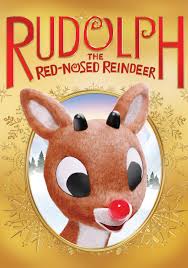 Though an oldie, it's a goodie. Donner, one of San
ta's reindeers, has a baby, Rudolph, just in time for Santa and Mrs. Claus to come and visit. Rudolph, however, isn't like the other reindeer. He has a red-lit nose, unlike all of his other peers who have black noses. Rudolph begins to feel insecure, like he doesn't fit in and he doubts that he will ever be able to guide Santa's sleigh. However, he meets Hermey, an elf that quit working at Santa's workshop because he wants to be a dentist. The two misfits go on a journey in which they meet other misfit toys, fight the Abominable Snow Monster, and travel along with Yukon Cornelius, who is in search of silver and gold. This movie is such a great movie to watch around the holidays. It has some great underlying messages like how you're never alone and to not be ashamed of yourself for being different. 
Besides almost every Hallmark Christmas romance movie out there, "Let It Snow" is a great romance movie to watch around the holidays. The film, which was released on Netflix last year, follows three groups of teenagers after a snowstorm hits their small town on Christmas Eve. These students soon find out a lot about their friendships and love lives, which ultimately bring them all together to connect each of the three stories. This movie is filled with stars from Kiernan Shipka and Odeya Rush to Isabela Moner and Mitchell Hope. This movie never fails to warm my heart. It's such a feel-good filled hour and a half. I recommend anyone who has a soft spot for Christmas romance movies, watch this one.
And finally, if you're a fan of movies that warm your heart, my top pick for you is "Frosty the Snowman".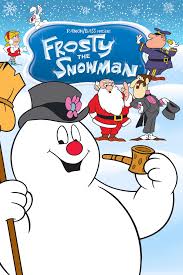 "Frosty the Snowman" tells the story of how the beloved snowman comes to life, due to a discarded magic hat. However, when the magician, professor Hinkle, wants his magic hat back, the kids, Frosty's creators, have to get Frosty away from him. If they don't keep the snowman away from professor Hinkle and the warm weather, Frosty will melt and no longer be a happy soul. So, Frosty hops a train to the North Pole with Karen, a little school girl who helped create the snowman in the first place. This movie is such a heart-warming film to watch around the holidays. The extent these kids are willing to go to save their new and beloved friend should warm everyone's heart and acts as a reminder of caring and giving around the holidays.  While technically a movie for young kids, "Frosty the Snowman" is a great watch for any age.
Hopefully, these picks based on the genres of film that interest you most will help you decide what holiday favorite to watch to get into the holiday spirit!