Top 5 Haunted Houses for Halloween 2022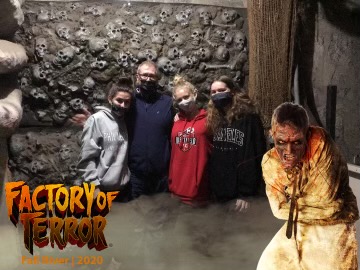 As the weather begins to chill and the dusty Halloween Decorations are pulled from boxes, adults, teens and kids alike search for ways to get into a spooky mood for the month of October. Some very popular ways to get scared are visiting a haunted house,taking a  ghost ride, or going on a scary forest walk. Here are some local and road-trip-worthy houses for a good jump scare. 
Located in Seekonk, about an hour drive from the Cape lies three different outdoor haunts, with a different theme each year. Last year included a clown house, zombie apocalypse and a haunted forest journey. Food, games, entertainment  and frightening characters come to life at one of the oldest haunted houses in New England. Open from 6:30 – 11pm every weekend in October. Tickets are $30. 
Celebrating 31 years, in Abington , about an hour away, lies an experience called "Condemned." The haunted house experience is based on a locked down community of people on the brink of death and mental exhaustion after a Noxious leak. Cost to tour this frightening experience is$36 a ticket, plus. 
A brand new and localized haunt is coming to Harwich this fall, all produced by the creative minds of the Cape Cod Theater Company and The Harwich Junior Theater. Located at The Arts Center in Harwich tickets are  $10 at the door, anytime from 5pm-9pm, October 27 -31. For those that don't like the scare, a kid-friendly Halloween activity will be coming soon. 
The largest indoor haunted house in New England greets you in line with spooky characters as they watch you depart into the thrill of a lifetime. Located in Fall River and Worcester with tickets ranging from $17-$25, it is open every weekend in October, with some Wednesday and Thursday nights. 
Sit on hay bales as a tractor pulls you through an eerie forest, then after a good scare, buy some pumpkins for decor or sip some apple cider at Tobeys Farm. On Route 6A in Dennis, travel to a haunted adventure from 6pm – 8pm Friday through Sunday. For the kids try the "not so scary hayride," from 1pm – 4pm.