Students Struggle to Secure Driving Hours
Success varies depending on the driving school.
Due to the pandemic, this year students have had to hold off on many activities. However, driving schools have continued to be up and running since last summer. Many protocols have been put in place for the safety of the new drivers and instructors. Mike Hanlon the owner of Professional Driving School said that at the beginning of the pandemic all driving schools in Massachusetts were shut down for three and a half months. This caused a backlog of students needing driving hours when the schools reopened. 
"We had students scheduled for all of those months who were then prioritized and rescheduled upon our opening on June 23,"  said Hanlon. 
There are, however, a lot of requirements that driver's ed students have to meet, and Junior Jocelynn Pires has completed all of them through Grand Prix Driving School. Pires had already completed her 30 hours in the classroom in February of 2020, just before the pandemic hit. Since then, Pires completed all of her driving hours through Grand Prix. 
"They'd usually schedule me once a week so I was done pretty fast," said Pires.
Not everyone has had Pires' luck. Amanda Nazareth, a senior at BHS, went to Professional and has been dealing with the school since November 2019. She did her driver's ed class in the classroom since it was pre-covid. But, from Jan 2020 to March 2020 Nazareth said she has tried to schedule her driving hours. She had called the driving school and made an effort to schedule her hours. 
"They'd laugh at me about not doing the sign-in correctly and that I have to have some 'paper' to sign-in," Nazareth said. 
Meanwhile, Pires said she had no issues with Grand Prix. Pires said that students are sent a questionnaire 24 hours before a lesson asking if they have any symptoms of Covid. They also ask if you have been in close contact with anyone who has Covid.  When students get in the Grand Prix car, they must wipe everything down. Pires also said that drivers and instructors are required to wear a mask for the entire duration of a lesson. 
"They're handling Covid pretty well, and even with Covid I got everything done relatively close to when I originally planned," Pires said.
Hanlon said that he has still been dealing with a backlog at professional because of the months that he was required to be closed. He also said he has not lost students during the difficulty of the pandemic. He did, however, lose many of his instructors, and at first, it was just Hanlon and one other instructor tackling the backlog. Now he said he is 50 percent staffed and doing his best to decrease the backlog. 
 "I have an excellent team and they are working above and beyond to help us get things done," Hanlon said.  
 Nazareth said she is still calling the driving school a lot but is sent to voicemail. She says they are not handling Covid well at all, and are still taking new drivers without considering the ones they already have. Every time Nazareth calls and someone picks up she is asked all the same questions, her school, age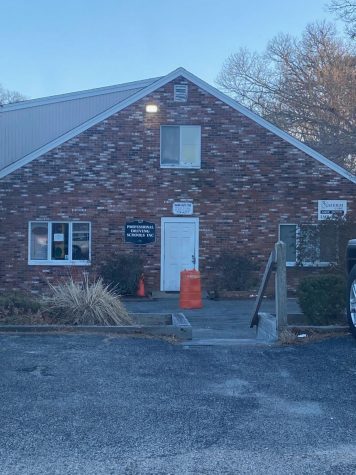 if her parents completed the parent class, and when did she finish in classroom hours. She is led to believe that none of this is saved in their computer system. 
"Students have to call and use hope that the person in charge keeps their word and does the job they're supposed to," Nazareth said. 
Hanlon said that he hasn't lost many students due to the pandemic and that for 23 years his formula has been quite successful until now. The pandemic has also changed the way they do business, so now they are only open by appointment. All driver's ed classes are online since they are not allowed to have students in the classroom.