Victoria Finally Gets Booted by James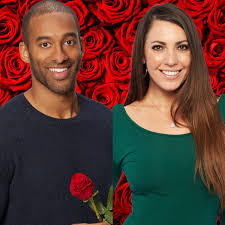 Since night one, I have been waiting for the day when Matt James sends Victoria Larson home, and last night he finally did. The night started with James addressing the bullying and harassment happening in the house between the women. James also discussed the rumor Anna Redman spread that contestant Brittany Galvin is an escort. 
Later that evening, James daringly confronted Redman about the false and ignorant rumor she spread, and he ended up sending her home.
Besides the rumor Redman spread, the bullying and harassment that was brought to James's attention were about Larson's inappropriate and cruel comments towards other women in the house. Jame realized that Larson is not a kind person, and he sent her home, FINALLY. Bachelor nation has been waiting for that one. 
As expected, Larson made a scene when she left the ceremony, and she was disrespectful to James when she said goodbye. On her way out, Larson was making silly and hypocritical comments. She said, "I'm still the queen, he is not my king … I will never date another Matt again … The girls are going to be bored without me." I am happy to see her go and excited to focus on James and his real connections with other women. 
Happily moving on from Larson, forever, this week Rachael Kirkconnell and James went on a one on one date. This date had me and the rest of the bachelor nation's jealous sides come out. James took her shopping and spent a fortune on beautiful dresses and expensive shoes. This date made their feelings intensify for each other, and they told each other they are falling in love with one another. That was the first time James expressed that he is falling for a woman. After witnessing this date, I am happy to say Kirkconnell will be on this journey for a while, possibly until the end.    
James went on another one on one date with contestant Kit Keenan. Keenan has been in the spotlight since she was a little girl because of her famous mother, Cynthia Rowley, an American fashion designer. The date went very well, James invited Keenan over to cook at his place, and they enjoyed themselves. Keenan told him she was falling in love with him, but he did not retrieve those feelings. Although, he still gave her a rose and is excited about where their relationship is heading.  
Monday night's group date got messy, like usual, and the spotlight was on contestants MJ Snyder and Jessenia Cruz. Cruz told James that Snyder had been treating girls in the house with disrespect. At this point, we know James does not affiliate himself with drama and bullying, so he invited Cruz and Snyder to meet before the rose ceremony to decide who is telling the truth. We find out next week if he chooses to continue his relationship with Cruz or Snyder. 
Check back here next week to see who James chooses. Are you on team Cruz or Snyder?