Five New Women Ambush James's Season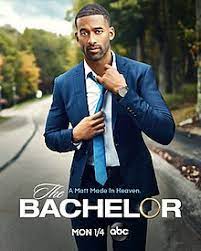 Last night's episode of the Bachelor started once again with an argument Victoria Larson started with contestant Katie Thurston. Sarah Trott left last week to spend the remaining time with her dying father, and Thurston knew what Trott had been going through and politely defended Trott when other women in the house were talking poorly about Trott and calling her names. Thurston simply told Larson to stop talking about her and said there is no point in being cruel, especially since Trott wasn't there anymore. Larson blatantly ignored Thurston and pulled her aside to ask for an apology. Thurston being the confident, dope person she is, did not apologize. 
Happily moving on from Larson's annoying self, Matt James had another rose ceremony. Before the actual ceremony, the Bachelor's host Chris Harrison interrupted James and one of the woman's conversation, and took him to the front of the resort and surprised James with five new women joining his journey to find love. James felt overwhelmed and excited to meet the new women. The new women are Brittany Galvin, Catalina Morales Gomez, Kim Li, Michelle Young, and Ryan Claytor. 
The other contestants in the house were furious. Everyone was very frustrated that they had to compete for James with 18 other women, and now they are up against 23 women. This ambush ruined the rest of their night. 
At the rose ceremony, James shockingly chose three of the new women to stay and said goodbye to a few of the women who had been fighting for him for three weeks. He obviously felt a better connection with some of the new women than the others. 
On this week's group date, James took the girls to a boxing cage. After James helped teach them how to punch, the girls went up against each other. Things got physical, to say the least. James had to stop them because the women got too aggressive.
Throughout the week, there was severe tension in the house between the new girls and the others, especially between contestant Anna Redman and Galvin. Redman accused Galvin of being an escort. They are both from Chicago, Illinois, and Redman said people from Chicago told her to look out for "this girl" because she gets paid to entertain people. Galvin of course denied this rumor, and I believe her. Since the other women in the house heard this rumor, Galvin is very uncomfortable and feels like she is being judged. 
Later that week, James went on another one on one date with Young, one of the new women. Young is a school teacher and wants to help change the world. James loved learning about her passions and interests because his goals in life are similar. They bonded instantly. 
Their date was very fun, they went on a hot air balloon and ended with a romantic dinner. I was surprised to see how well they got along, and they instantly had a better connection than most of the girls who had been with him for three weeks. 
After watching their one on one date, I am on team Young. I think they could get engaged at the end of this if their relationship continues to grow. Check back here next week to see if their relationship continues to flourish!