Matt James' Heated Season Begins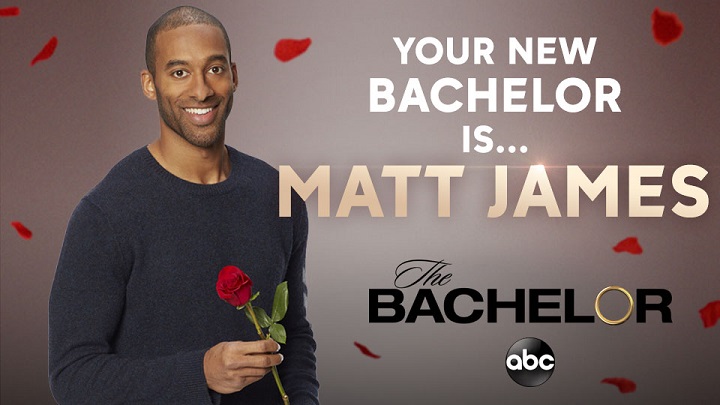 Bachelor Nation has been blessed with one of the most handsome bachelors in bachelor history, Matt James. This season is special since James has never been on the Bachelorette or Bachelor in Paradise. He is bravely going through this journey with no experience or expectations. James was originally supposed to be on the cast of the Bachelorette last Fall. Although, instead of going onto Tayshia's season to find love, he was chosen to be the first black bachelor for season 25. 
James is best friends with Tyler Cameron. Cameron was on the Bachelorette over a year ago. They run an organization together called ABC Food Tours. This organization allows them to educate children in unprivileged cities about living healthier lives through food and fitness. James is also involved in real estate. 
The premiere of James's season was on January 4. After seeing Victoria Larson's dramatic entrance wearing a crown and claiming she is a queen, I knew this season would be full of her petty drama. After watching night one, I predicted Abigail Heringer, Bri Stauss, Lauren Maddox, and Sarah Trott would be the top four. Later that night, James gave the first impression rose to Heringer. She is a very sweet and kind person who formed a great connection with James right away.
Episode two aired last Monday and things are starting to get intriguing. Stauss and James went on the first one on one date of the season. James took her on a fun and creative date, they went four-wheeling and ended the night with a romantic dinner. 
While Stauss is on her date, Larson is stirring up the pot at the house once again. Larson is the single most annoying person that has ever been on this show. I know the producers like to entertain watchers with some drama but Larson takes it to another level. She is very ignorant to everyone in the house and blatantly tries to start unnecessary drama. 
James had his first group date with 18 women, setting a record of the largest group date in Bachelor history. The date started with the girls dressing up in wedding gowns and taking fake wedding pictures with James, and then the girls played flag-football to win James's heart. There were two teams, the red and the blue team. Whoever won this game got to head into the night spending time with James, and the losing team was sent back to the house. This game made the girls very aggressive and desperate to win more time with James. The red team one and proceeded the night with a cocktail party. On the group date, Maddox got the first group date rose. 
Later that week, James went on his second one on one date with Trott. This date was extremely emotional for both of them. Trott shared personal experiences with James and was very vulnerable. She told James that her father was diagnosed with ALS disease. Her honesty and braveness made them closer and more comfortable with each other. I think Trott isn't the one for him but she will go very far.  
At the second rose ceremony, Larson once again started drama with contestant Marylynn Sienna. Larson accused Sienna of bullying her and told James. James was conflicted about who to trust, even though it is obvious Larson just wants attention and wants Matt to feel bad for her since she knows he doesn't like her. If it weren't for the producers, Larson would be long gone. The episode ended at the rose ceremony with Trott blacking out from stress and concerns about the drama that happened. Check back here next Tuesday to see what happened to Trott and to see who James sent home!