Taylor Swift's Folklore and Evermore Review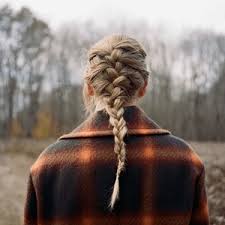 What can't Taylor Swift do? She has blessed us all with two brilliant albums in 2020, making this tragic year a whole lot better. If you thought Swift's music consisted of only pop and country, her new albums Folklore and Evermore will make you think differently. 
Folklore
She released her album Folklore on July 24. This album shocked us all; it isn't the typical music Swift releases, and we see a new side of her that illustrates her emotions, intelligence, and experiences in life. Folklore consists of more mellow and sad songs than upbeat and happy music. Her fans, myself included, are thrilled to be exposed to this new side of Taylor and are excited for what's to come. 
Senior Josie Ackell said, "This album is different from the music she has released in the past; it's more relatable and unique." 
Folklore consists of 17 songs with one called "exile" featuring Bon Iver. Ashley Iasimone wrote about their collaboration on billboard.com. Iasimone said Swift loved Iver's voice and wanted him for the male part of "exile".   
In an interview with Elle Magazine, Swift said, "I found myself not only writing my own stories, but also writing about or from the perspective of people I've never met, people I've known, or those I wish I hadn't." 
One of my favorite songs in Folklore is "the 1". In "the 1", Taylor sings about someone who wishes could've been the one for her, and expresses her emotions and feelings from that past relationship. This song is special because a lot of teenagers can relate to this story. 
Another favorite of mine in this album is "the last great american dynasty". In this song, Swift sings about a misfit widow getting revenge on the town that cast her out. I believe this song is one of the best she has ever produced because of the special musical rhythm, it is very melodious and more upbeat than other songs in Folklore.
Evermore
In the morning of December 10, 2020, I was scrolling through my Instagram feed, and came across Swift posting an announcement stating "I'm elated to tell you that my 9th studio album, and folklore sister record, will be out tonight at midnight eastern." It was the best surprise I could've imagined!
Evermore is very similar to Folklore, these albums are both sweet-sounding and unique. These albums seem to work as a companion. This album was available on December 11 and contained 15 songs with three songs featuring different artists, which are HAIM, The National, and Bon Iver. 
Swift and the different musicians listed above are not musically similar. Although there are reasons why Swift collaborated with them. 
According to Justin Curto, HAIM and Swift's collaboration, "no body, no crime" was made because of her special friendship with Este, Danielle, and Alana. "No body, no crime" isn't like the other hushed sounds in Evermore, it involves a violent theme and mystery.  
Sonia Rao writes a review in The Washington Post about how Swift and "indie rock band the National became unlikely collaborators." One talented member of the National, Aaron Dessner co-wrote 11 of the 16 songs in Folklore, helping steer Swift away from the synth-pop of her previous record …" said Rao. 
I am very thankful for Dessner's input, if not for him, we wouldn't be exposed to Swift's different, amazing music. Dessner also co-wrote various songs in Evermore, and his band was featured on the track "coney island".   
My favorite songs in this album are "'tis the damn season" and "willow". In "'tis the damn season", Swift illustrates a romance in which a woman left home a while ago, leaving her boyfriend behind, but she is back for the holidays and wants to see him. In "willow", Swift describes the experience of yearning for someone and the twists that life gives you to find the right person. 
Overall, I highly recommend listening to Swift's new, surprising albums. You will find yourself wanting more and more of her alternative music.  I have always loved her music, but I have to admit that Folklore and Evermore are her best work and I hope she continues to go in the same direction as these two amazing albums.