COVID-19's Influence on Fashion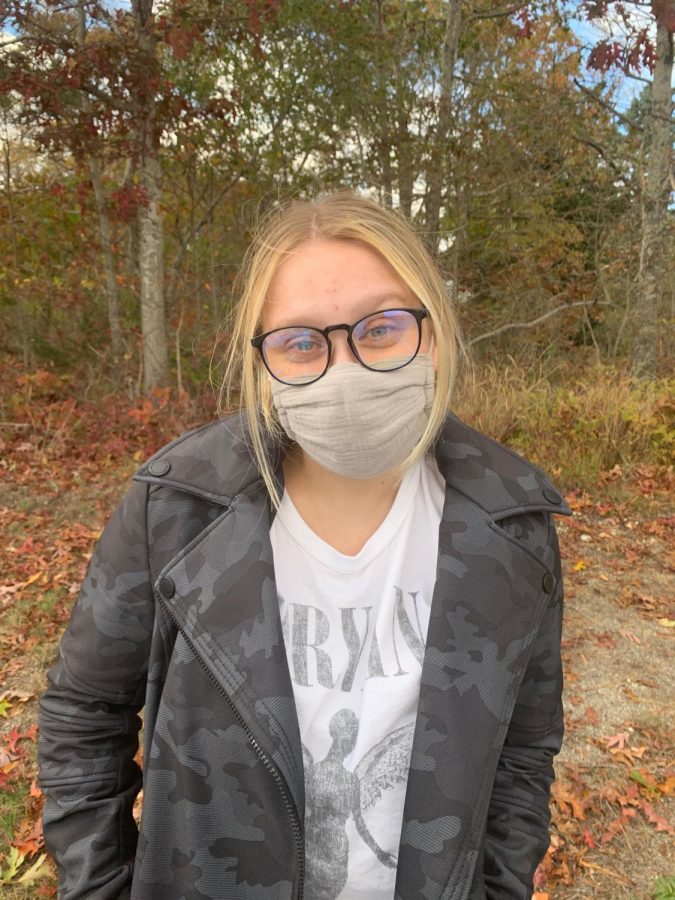 COVID-19 has influenced fashion in Fall 2020 with some of the most eye capturing trends I have seen in years,  including blue light glasses, sweatsuits, and stylish masks.
Due to the coronavirus, students across the globe have had to maneuver their way through remote learning. Constantly staring at a screen for hours every day is extremely bad for your eyes and well being. Luckily, blue light glasses allow people to save their eyesight while looking fashionable during Zoom classes. Blue light glasses have been around for a while, and fortunately, they became very useful this year for obvious reasons. These glasses reduce exposure to blue light waves that can keep you awake. Both girls and boys in schools across the nation have found pleasure within these glasses, whether they stop the painful never-ending headaches or make you more focused. But more importantly … you look chic! You can get these fashionable glasses in various frames and styles' one popular style is the tortoise round glasses. Check out this website to find the latest, coolest selections of blue light glasses.      
Since the outbreak of the pandemic, sweatsuits have made an impact on the daily lives of women everywhere. These sets are not only comfortable and affordable but very stylish and appealing as well! You may see students strolling around in the hallways of Barnstable High School in a sweatsuit looking confident and cozy, or people on your Instagram and Facebook feeds flaunting their cute tie-dye set. Furthermore, in extraordinary times like these, what's better than being comfortable and looking great during remote learning? You can find sweatsuits at most stores, although a very popular brand to purchase sweatsuits is Urban Outfitters. 
It is sad to say that masks have become a vital part of our everyday outfits. Although, science teachers Beth Anderson and Elizabeth Hanchuruck make very stylish masks that keep us all safe! Anderson said they started making masks in March when Barnstable High School got shut down and have made roughly 4,000 masks since then.
"We have been giving out masks for free and advertising on Facebook. Some people leave donations that we used for purchasing more material and supplies, and for providing meals and treats for healthcare workers," said Anderson. 
Anderson said they have had two categories of popular designs which are the Boston sports teams and ocean/beach related fabrics. They have done every design one can think of, like plain colors, Disney designs, kids cartoon designs', turkeys for Thanksgiving, star wars, etc. Now, they are working on holiday designs.  
"I have had people request certain fabrics and color schemes so they can coordinate with their outfits! It is fun trying to come up with different prints for people to play around with," said Anderson. 
All ages are wearing Andersons and Hanchuruck's masks. "Principal Clark's mom helped cut materials to make a school set of bee-themed masks for Centerville Elementary kids because they are the Centerville Bees," said Anderson.