Column from "Bachelor" Contestant Kasey Krowley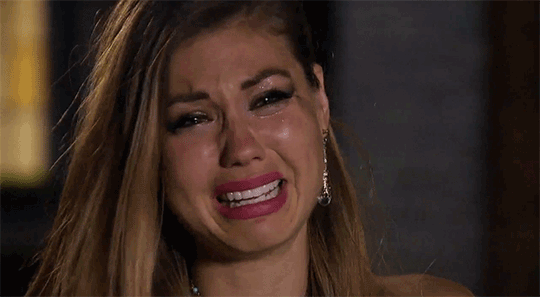 Cara Ciavarra, Staff Writer
April 1, 2020
Can I steal you for a sec? No… Hey can I grab you for a second? Nope, still not right. Maybe… Hey can we chat for a second? Okay cool, I totally got that part down. These eye drops stuffed in my dress, and itchy sequin dress, and two months worth of spray tans will definitely earn me the first impression rose. Good thing I don't have much else prepared!
Getting out of this limo is such a thrill and seeing his face feels amazing. Brad is so unique looking: chiseled jawline, brown hair and that Liam Hemsworth body! Where else can you find that? I tell him I'm from Alabama and honestly I know right then and there this is the start of something real and fresh. 
I enter the mansion, make a beeline for the bar and grab myself a martini, something light and classy. It's been a whole two hours since I've had a drink in my hand and with these cameras on me something just doesn't feel right. But growing up in the pageant world I know how to keep my hands busy. I sit there sipping my martini as a perfectly nice girl approaches me. I simply say I am here for Brad and turn my back. That should establish me as a no-drama type of girl. 
As he walks into the Bachelor mansion I can already see us being the best dressed couple at Coachella next year. We'll have this really good communication and the people will just love us. I'll advocate for the turtles and he'll make sure I'm not getting out of shape! We'll use our platform to talk about the real things. 
As the first night comes to an end we start to finish our really deep conversation. I haven't cried yet so I start to worry if he's losing interest in me. I turn around pop in the eyedrops and say how hard opening up has been for me. He loves it, we kiss, and thank the heavens above I get the first impression rose. I have a feeling I have not just won Brad's heart but America's, too.