Classroom Decoration At Its Best
Hang on for a minute...we're trying to find some more stories you might like.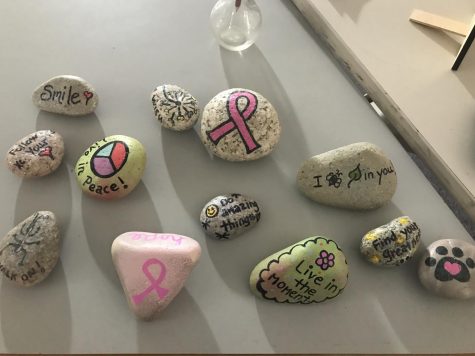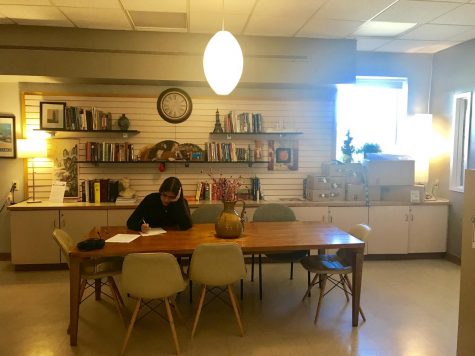 Each teacher and faculty member decorates his or her room and office space to suit his or her personality. After all, it's the space where they spend the majority of their day. A classroom can ideally tell a story of the teacher's interest within a subject and the goals and expectations that they have for their students. Adding a touch of comfort and style can make a world of a difference on teachers' and students' moods.
Astronomy teacher Michael Gyra's main goal is to create an environment where students feel welcomed, comfortable, and engaged in their everyday learning. As you enter Gyra's room, many collectibles, models, art, and posters are visible.
" I have collected all kinds of items for students to reflect upon. To name a few… 4.5 billion year old meteorites, a 1987 Mac SE, neon lights, Larry Bird's Celtic Jersey, lots of Spam paraphernalia, plasma globes, Space X stuff, telescopes, an ostrich egg, a drinking gourd in the shape of the Big Dipper, and a plethora of Astronomy Class photos dating back to 1998– a prehistoric time when students spend more time looking up than looking down," said Gyra.
Maps, art work, creative bulletin boards and photographs with interesting quotes that make you think, are just a few ways that teachers can make their classrooms feel like home for students. With the holidays coming up, some teachers even add lights and cultural decorations that are festive to bring a smile to their students' day.
Organization is a key factor that most students notice first when entering a room. Many math and science classrooms are furnished with tables to promote cooperative learning and teamwork. Other rooms have traditional desks that can be rearranged as needed to accommodate students.
Many staff members share a room with their colleagues which reflect a combination of styles. A prime example of style and design can be found in the world language department. This department consists of chic office spaces with an open floor plan where everybody can engage with one another.
Surprisingly this space was once the former school store that was converted into a beautiful setting for English Language Learners and staff members. As you enter this modern space, decorative lamps, a fireplace, framed art and fashionable items can be easily found.
World Language Department Head Grace Lytle said she wanted this space to be a collaborative learning environment that interacts with each other in a premeditated way.
" We wanted to create a space where students feel comfortable. Also, we wanted this room to be welcoming to the parents of English Language Learners," said Lytle.
Lytle stressed the fact that round tables in classrooms would promote happiness and comfort in the stressful lives of students. Also, since teachers get to school early and do not leave until late, Lytle and other colleagues need to be in a comfortable work setting.
Many of the house offices create a colorful and thoughtful setting for students, families and staff. House D staff painted and decorated its offices over the past year, and House E Administrative Assistant Leslie Hall has a kindness rock collection displayed for students and families to see. Hall wanted little reminders of positivity for everyone throughout their stressful days.
"It's a little thing, but also a BIG thing," said Hall.