Quick Bites on Cape Cod
Hang on for a minute...we're trying to find some more stories you might like.

In the summer Cape Cod is a place where in the summer you can arguably get some of the greatest food on the planet but after turning the clocks back an hour, is there anywhere to get a nice meal for cheap in the cold, dark months of the winter on the Cape? Here we will explore four quality restaurants that won't make everything inside your wallet disappear as quickly as the setting sun.
Pizza 1 Subs 2
Pizza 1 is a quality pizza-sandwich joint located on Falmouth Road in Marstons Mills. The restaurant offers a wide variety of pizza and sub combinations and an excessive amount of greasy and healthy appetizers ranging from crunchy French fries to salads. They offer a very quiet, comforting dine in experience where one can also enjoy a sports game that is typically aired on their television. The staff at Pizza 1 is friendly and always willing to assist and this is an example of the nice atmosphere of the restaurant. When you give the tip, they ring a bell and the whole kitchen (which is visible to every customer) acknowledges and thanks the customer. It truly is a great place to eat with great menu choices.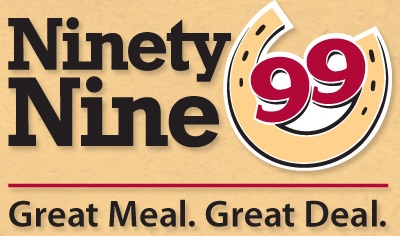 The 99 Restaurant
A favorite of many on the mid-cape is the 99. Conveniently located on Route 28 in West Yarmouth and Centerville, it has taken the role of sports bar and family diner in one restaurant. As soon as you enter the 99 you have the warm, local restaurant feeling with local sports team photos and New England sports memorabilia draping the walls. Known for their slogan "99 reasons to come back for more" their mouthwatering "bottomless popcorn" can steal your appetite away. With a whole section offull sized meals below $10 on their menu they have found their niche they separate themselves from competing restaurants in the area. And I can't forget to mention their acclaimed dessert menu spotlighted by their midnight towering fudge cake.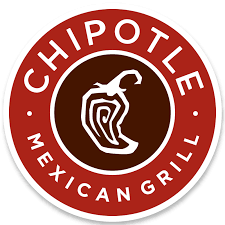 Chipotle
With a wide variety of restaurants to rival in the Cape Cod Mall, the Chipotle franchise has certainly made their mark in the heart and appetites of many Cape Codders with their delicious menu. With different types of meats, spices, veggies and rices there's something for everyone, whether you are ordering take-out or want to sit at their bar stool style restaurant. I personally am not a fan of the burritos but chipotle offers a great solution to this with their burrito bowls. If you're in the Hyannis area, head over to Chipotle and you won't be disappointed.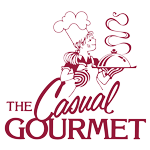 Casual Gourmet
With a unique location behind the Bell Tower Mall in Centerville, The Casual Gourmet is a hidden gem with amazing sandwiches to choose from and a mouthwatering bakery menu with to-die-for desserts and treats. Once entering the Casual Gourmet you immediately notice the difference in scenery compared to an average restaurant. It is set up to display its bakery and showcase the numerous awards it has won for their wedding cakes. However, don't expect a commotion upon arrival, as their staff was quite uninterested in me while I was ordering. Nonetheless, I was caught off-guard by how great my sandwich came out  for such a low price; and I'm pleased to say that I will be looking forward to my next visit.