Whydah Pirates– Why Not!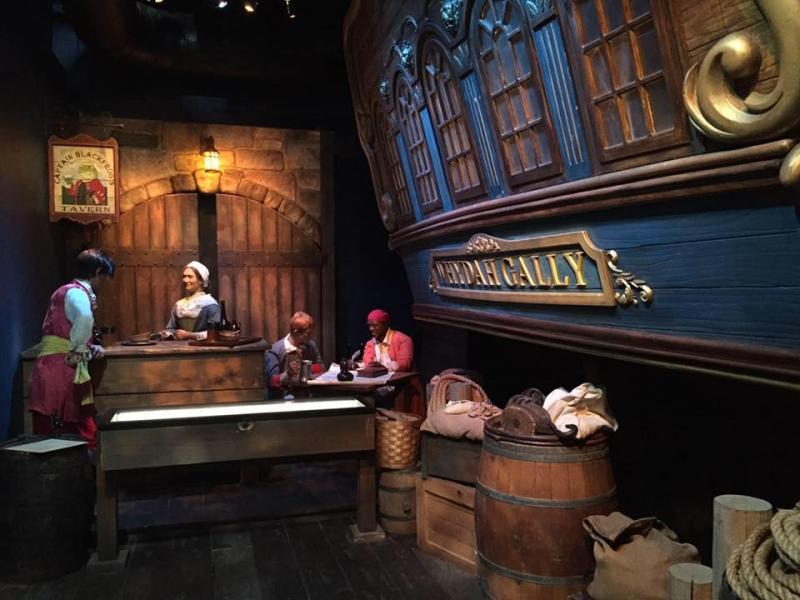 Greta Shaughnessy
December 21, 2016
Wouldn't it be really cool if you could travel back in time and experience the life of a pirate? Well now you can at the Whydah Pirate Museum in West Yarmouth.
Opened on June 25, 2016, and home to the old Zooquarium, the Whydah Pirate Museum showcases artifacts from the real ship the Whydah Gally that sank off the coast of Wellfleet in 1717. This museum includes over 400,000 coins, exquisite jewelry, cannons, guns, and African artifacts because the Whydah was a slave ship at the time. Many of the treasures featured in the museum are from different regions of the world. Before the Whydah sunk, it had just cleared over 50 other ships of their treasures, adding a diversity to the collection in the museum today.
Museum owner and avid treasure hunter Barry Clifford discovered the Whydah Gally wreckage off the coast of Wellfleet in 1984. Clifford, along with his team, have spent years uncovering the treasures of the Whydah and bringing them back to shore to share with the country. Before the treasures were placed in the museum, they were showcased in a national tour, circulating in the cities of Chicago, Philadelphia, Atlanta, and many more.
Featured in the museum is a replica of the Whydah Gally that visitors are able to walk through, along with interactive sites, allowing children and adults to get a glimpse into the life of crew members and their leader, Captain Samuel "Black Sam" Bellamy.  "Going to the museum is a wonderful activity for people of all ages, especially on a rainy day. It is very informative yet fun at the same time" said Kerrin Coleman, a recent visitor to the museum. "I will probably go again next summer when they uncover more treasures like they always are. They recently got the ship's stove and they will be putting it on display" said Coleman.
This museum is continuing to expand and grow with the each treasure that is uncovered from the wreckage. If you like history and swashbuckling pirates, check out the Whydah Pirate museum.