Double Trouble
Stand Out Artists: Caroline Brodt and Madelyn Murphy
Hang on for a minute...we're trying to find some more stories you might like.

Caroline Brodt and Madelyn Murphy have been friends since sophomore year. The two are inseparable,even playing on the varsity volleyball team together. Brodt has been on the team for the past three years, and Murphy is enjoying her first varsity season. The duo have talents beyond athletics; they have a passion for the arts.
Brodt got her start by watching her mother, " My mom was always carrying around a camera when I was little; she loved capturing memories" she said. Following in her footsteps, Brodt began bringing a camera everywhere she went.  On the other hand, there was never a time Murphy remembers where she wasn't drawing. "I was a weird kid, you could call creative, and my creativity evolved from that".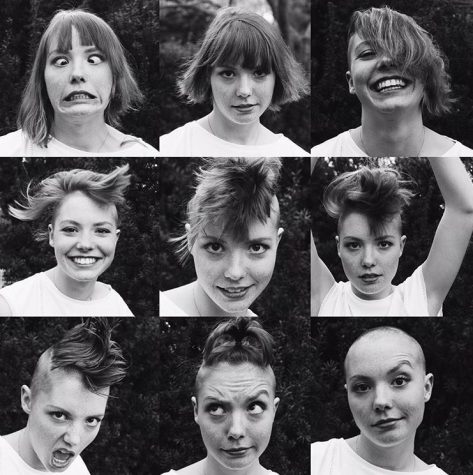 Brodt and Murphy may have found their passions growing up, but their inspirations come from other parts of their lives. Brodt says that the National Geographic Magazine was a huge source of inspiration for her. " Looking at those photos always made me think about the people who took them and that they were my age at one point. Seeing how far they've come is really cool". Murphy takes her inspiration from "everywhere". Murphy likes to look at things: people, places and take a new perspective on them, after turning the subjects into a work of art she sees it differently. Murphy also mentioned that she doesn't have a favorite medium to use, rather valuing the spontaneity of a situation. She's displayed that by even using coffee to paint some of her more impressive works.  Brodt and Murphy have gone beyond inspirations and have created small businesses from their talents.
Brodt was first paid for her photography when she photographed her sister's dance recital, Brodt said " It was weird because I was getting paid to do something I
loved to do anyways".  After that Beth Walsh Dance Centre used some of her photos in their advertisements, Brodt received even more gratuities for this, but she felt they were doing her a favor. Since then, she's been taking portraits for seniors this year and giving her competitors a run for their money.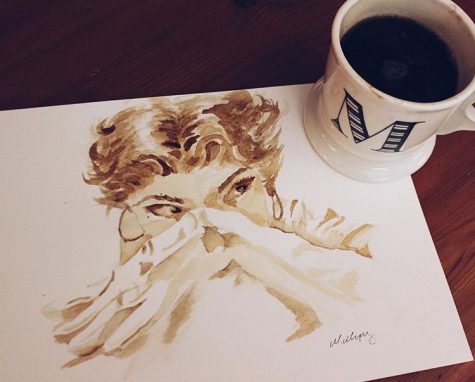 Meanwhile, Murphy has been working at different festivals and farmers markets giving people henna (and indian ink made from tea) tattoos. She started using henna when her mother brought it back from a service trip to India. Ever since then Murphy has given many people beautifully intricate designs on their hands. Both Murphy and Brodt hope to take their careers even further.
Brodt says she'd always considered doing something with photography in the future, but that there are so many options: she's interested in concert photography and possibly even sports photography after seeing a Patriots game recently. Murphy would love to do something creative but wouldn't be interested in being free-lance artist, instead shed like to do something in fashion or in magazines.
Although they both have a vast catalogue of work, both of their personal favorites have meaning to them personally.  Brodt's favorite piece is a session from when she photographed her sister Olivia, who had been undergoing chemotherapy, shaving her head. She described how fun it was coming up with different hairstyles like, pigtails, mohawk, side bangs, and others, by shaving different parts of her head. "It was fun because turned something that could have been really upsetting into something creative, it was also my first piece that told a story, or that meant something, so they really mean something to me." Murphy commented and said that she thinks "those photos personify both Olivia and Caroline. Madelyn's favorite piece was a blind contour/collage that she did in 7th grade. Madelyn received a scholastic award for the work, which got her seriously thinking about art and as she said " really helped build the foundation for my identity as a artist."