Insight's Annual Promposal Contest
Vote in our poll for who you think should win free Prom tickets!
May 12, 2016
Filed under A&E
Hang on for a minute...we're trying to find some more stories you might like.

Joao Pedro Santos and Max Cote:
Max Cote is a very special person to me, we're very close and care a lot for each other. When I thought about prom there wasn't anyone else I would rather go than with him. But since the beginning I knew it was gonna be risky promposing to him – first, because he's a guy, and a gay couple of two guys is unfortunately rare in proms; second, it was a challenge because I wanted my promposal to make him wanna go to prom with me as much as I wanted to go with him, and third, I had no idea of what I was gonna get for an answer, and that was scary.
So I decided to make my promposal not only about ME and MY prom, but also about him. He has this very weird and cute obsession with tapirs (yes…tapirs), and he has an instagram account where he posts pictures of them edited by him and he writes poems inspired by those pictures. So I wrote a poem about two tapirs called Max and Joao (sounds familiar?!), and that poem told our whole story since the day we met, pretty much. I divided the poem in six parts, for each block of the day (tga included) and got my friends that had those classes with him to give him a rose with a part of the poem. So, every block someone random came up to him and gave him a rose and a little card with a part of the poem, and it took him four blocks to start to understand what was happening. For the last block of the day, instead of asking my friend to give him the rose in the beginning of the block, I had her make him wait and he texted me "So…it's almost the end of the day and I'm wondering.. Should I go somewhere to get more roses? because I NEED more" — I didn't answer. Instead. my best friend went to his classroom, asked him to come outside and gave him the last part of the poem with a rose, and that part mentioned prom, but didn't ask him THE question. My friend brought him outside of the Knight Hall, where I was waiting for him, with the last rose and a prom invitation, in front of the billboard, that said "MAXWELL, PROM?    SAY YES"
He kissed me in a way he had never done before, and almost in tears said no one had ever done anything like that for him and that he was never going to forget that day. I might not win the contest, but I won a part of his heart and a place in his top 5 favorite memories list 😉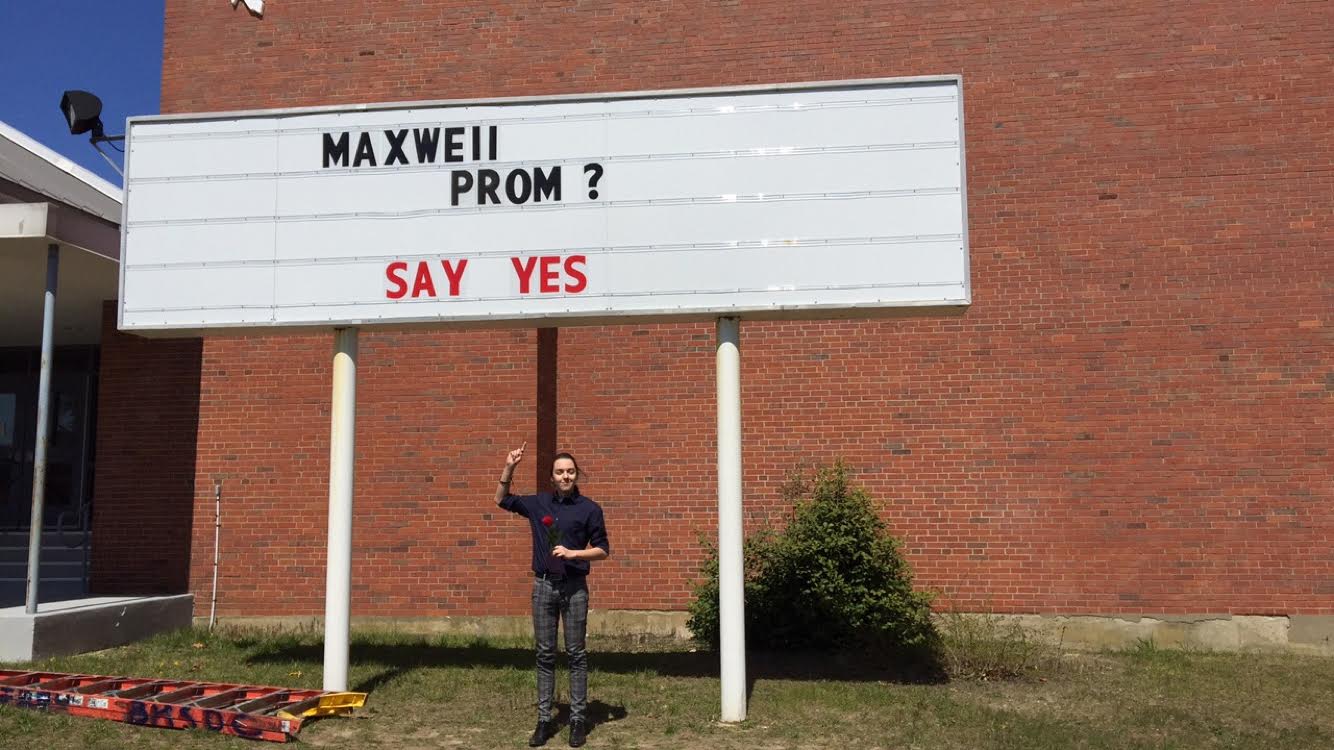 Jack Pipatti and Rianna Dawson: 
I came to the beach when Rianna was already there to surprise her with flowers and "Prom?" painted on the kite I was flying!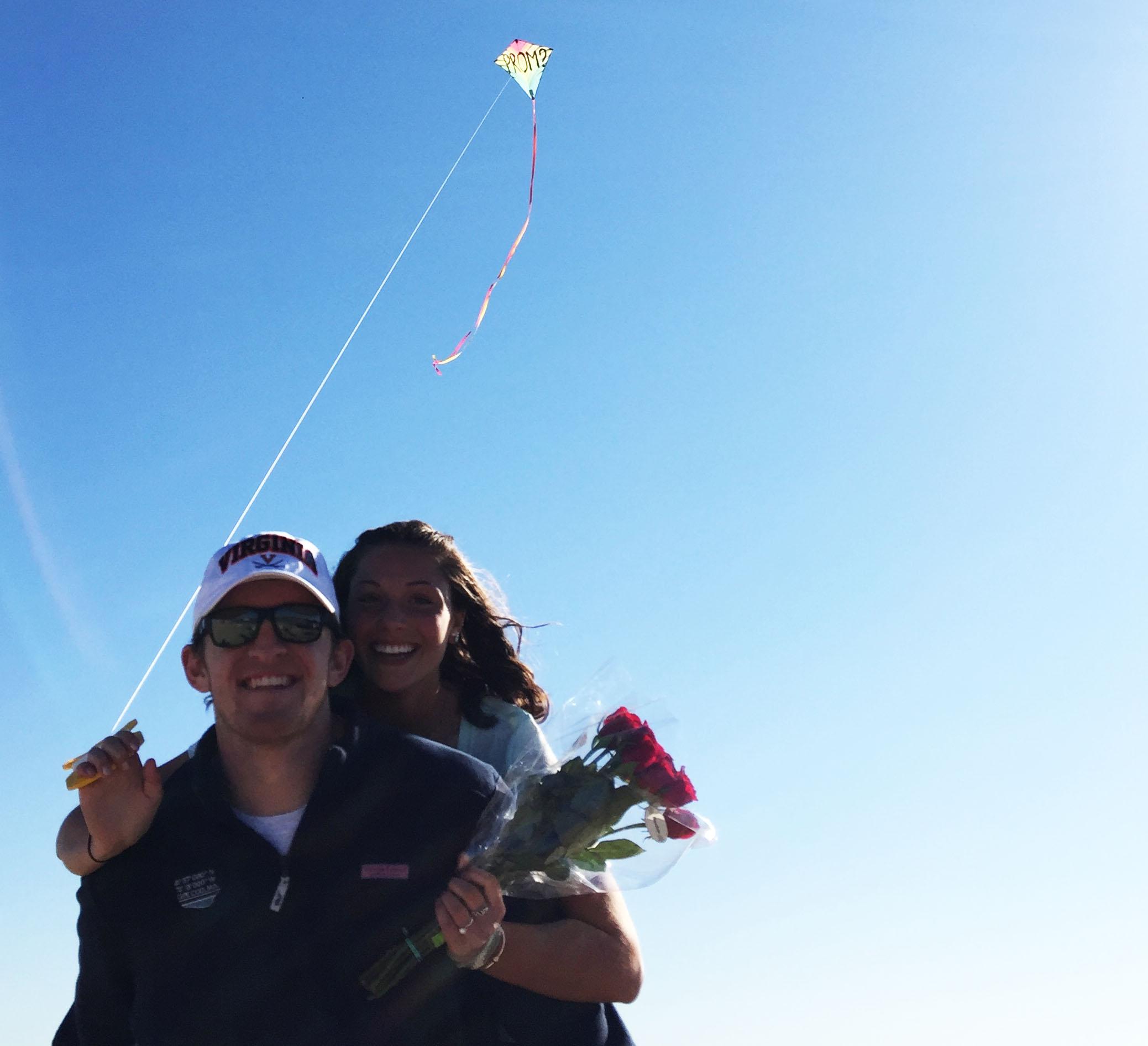 Jordan Cooke and Scott Sawyer:
I had been on weeks vacation in Mexico over April Vacation and I was on my way home. My flight didn't land until 
11:50
 at the airport and we still had to get our bags and go home. I didn't get home until about 
2am
 and I walked into my house to see a candle lit with a note in front of it that said "I miss you let's see each other soon. Love, Scott…P.S. there's a little something in your room." So I went up stairs to my room, I opened the door and there was Scott sitting on my window seat with flowers in his hand and on my bed were light up letters that read prom. Of course I said yes!