Art of Graduation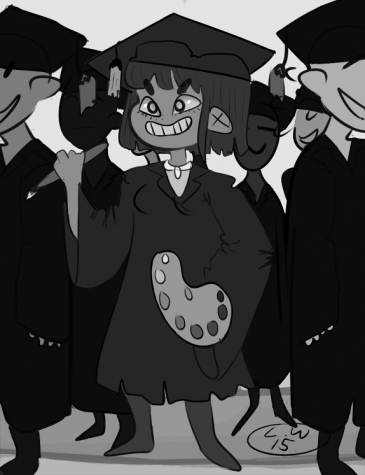 Hang on for a minute...we're trying to find some more stories you might like.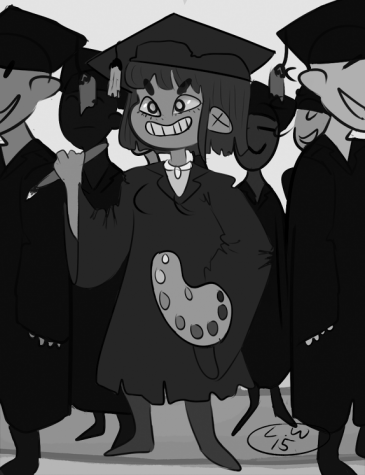 Be grateful, upperclassmen, because the classes of 2020 and beyond now require an arts credit on top of all the others they need to graduate!
Since our school follows the Mass Core, Barnstable High School has been slowly phasing in new credits in order to match the core's requirements. As a result, a credit in the arts is also required for graduation in 2020 and beyond. They are not, however, adding more slots to the schedule to make up for this.
There's a vast difference between the requirements for 2016 and 2020. The classes of 2016 and 2017 only require four English credits, three History credits, three Mathematics credits, and three Science credits. On the other hand, the class of 2020 has all of the above, an additional Mathematics credit, two World Language credits, and a credit in the arts.
"It's a really limited schedule," said Mr. Kemp, arts department head.  "Students will have to give up on electives they want to take in order to fit the required classes in."  Kemp stated that he feels there should be more of a balance between choice and requirements, instead of the current model, which has students desperately squeezing in the classes they want to take in-between the classes they have to take in order to graduate.
Meanwhile, Shaya Morales, an 8th grader in Ms.Reid's art class, has a slightly different opinion on the change. "It'll help people in the future with basic classes, and give them skills they'll need in the future," She began, "And students taking the class will learn about basic art, which is something they might need." Morales explained that, as an 8th grader, they don't need to worry about their future too much. Being required to take multiple different types of classes could "open doors and kickstart an idea" of what you want to do for a career.
She feels that, while the amount of requirements is stressful, and can limit students, the requirements are there to help students. Unfortunately, Morales won't be able to take the Chorus class she wanted due to the two World Languages credits required for her graduating class.
While the sheer amount of requirements makes it difficult to take the classes you want, they are requirements for a reason. Having students take a wide variety of classes will branch them out and possibly bring some ideas of career choices. Overall, the new requirements are being met with mixed reviews. However, it's agreed that they're certainly giving students less and less choices.