*Katie's Chic Corner*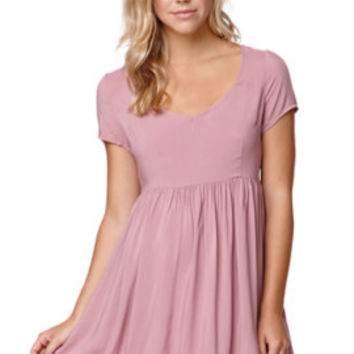 Hang on for a minute...we're trying to find some more stories you might like.

The main topic I would like to share with my readers is exactly what those who are going somewhere warm this spring break should have packed in their suitcases. As vacation countdowns inch closer and closer I'm sure that many people will be as excited about pre-vacation shopping as I do, which is why this article is a must read!
Now it could be too soon or too controversial to talk about the subject of sandals…as many recall, Senior writer Jenny Griffin left everyone at BHS in quite a buzz about her favorite choice of shoe, but fortunately, although I would recommend them, Birks aren't on my list of conversation topics. What I really think girls who are up with the trends should be on the lookout for are platform sandals as well as platform chunky heels. Not only are they easy to walk in, but I've seen these shoes in a million different colors and styles that could cater to any girl's wishes, simple or bold. They are easy to find, too, on sites like Necessary Clothing and Steve Madden, as well as many stores in the local mall from Marshals to Macy's. Another shoe that is making a serious comeback is one that has, literally, been around for ages. Knee high gladiator sandals are an essential to add edgy flare to any outfit, coming in a variety of colors and patterns, my favorite being metallic silver and snakeskin, one couldn't go wrong with these statement shoes.
Whenever I go somewhere warm for a vacation, I know my favorite things to wear after traveling from the freezing cold are my easy breezy summer dresses. Lately the favorite of myself and others are the babydoll style dresses, which have a timeless style and you and you can pair them with almost anything, which is why they are definitely an important staple in my vacation-wear, as they should be in every girl's! If anyone is trying to vamp up their style and wear a dress thats super chic, I would definitely advise them to look into the latest trend- two piece dresses! I suppose technically they are really a shirt and a skirt, but no matter what you call them they are a huge hit in the fashion industry as of late. I understand that they may show a little skin but for the most part it is never more than a little and they are usually very flattering on all different body types. I, myself got one of these little numbers in a vibrant floral pattern for my previous vacation in February, and when I wore it out to dinner one night I was told I was the best-dressed of over thirty people and other girls would not stop asking me where I got it..and now that I mention that I did get it for around $40 dollars on lulus.com.(picture included)!
Lastly on the subject of fun under the sun, I'll mention swimwear. There are always so many different styles that are in, making possibilities endless…and honestly a cute bikini never goes out of style. If you did want to be a bit more edgy, I would recommend a bathing suit with high-waisted 50's esque bottoms. All the major labels are doing it and it really does seem to be making a solid comeback. If that isn't some people's thing, I get it, I'm not completely head over heals for it on my body, personally. Some cool styles that have been making a buzz though are bikini tops that have a piece of fabric that hangs flowy and a bit longer than an average bikini top as well as bathingsuits with a pattern of bright colors outlined in black. The real fan-favorite items to be donning on the beach this season are actually not even bathingsuits, but temporary tattoos. They are called flash tattoos and I can honestly say a third of the young girls I saw by the pool on my recent trip south all had them. These tattoos are made by many different brands, some better and more expensive than others, but all consist of metallic gold, silver tattoo bracelets, anklets, rings and what not, with various intricate pattern sometimes even accented with bits of white or turquoise. I got a pack for $15 while I was on vacation at a local clothing store and I know someone else that got them for $30 online, but they are extremely easy to find and, in my opinion, well worth the purchase.
Lastly, after months of begging from some of my fashion admirers, I with pleasure will inform readers about my favorite style trend to date…the art of layering necklaces. Now I say it's an art because, although it's simple and even enjoyable to do, one wrong necklace choice and what you hoped would look chic now looks completely tacky. There are a few select choices that I definitely advise readers to refrain from: 1. Don't pair a huge statement piece with other necklaces. The word statement is used for a reason and it's not to be looking at any other pieces of jewelry. 2. Don't wear necklaces that are directly on top of one another. Trust me, I've made that mistake before and it only ends up in a knotted mess and people asking you "Oh, did you do that on purpose?.." in sarcastically questioning tones. The good news is that while there are a few very important don'ts there are an endless amount of do's! Layering necklaces can be based on any person's style. There are sets of necklaces that give off a bohemian vibe as well as ones that give off a more classic vibe. If you are going for a hipster-esque look you can pretty much do whatever you want, mixing metals (usually of the gold-copper-rosegold family), gemstones like turquoise or other types with popping colors, as well as funky charms or pendants. Sometimes it seems that layering necklaces are more for a bohemian style, but that is most certainly false. If you are more simple and classy it can be nice to stick to silvers with clear crystals and maybe a single pearl as your decorating pendants. If one were to go looking for their own new set of necklaces I would definitely recommend Forever 21. With necklace choices as low as two dollars, they make it easy to want to buy more than one!