BHS Mourns Recent Alumni Passing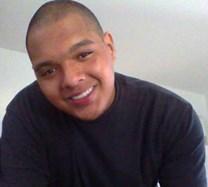 Last week, Barnstable tragically lost two of its beloved alumni in two unrelated and unexpected events.
Stephan Calvin, also known as "SJ" and "Jaxon" by those closest to him, passed away from natural causes in his Orleans home on Tuesday, May 27, 2014
As an orphan and a foster child born in Utah, Stephan was eventually welcomed to Cape Cod where he lived with extended family members and relatives and most recently his Aunt Linda and Uncle Peter Coneen in Orleans.
Spending a year at Cape Cod Community College and working at Shaw's Market, Calvin was well known to the community.
"He got along with everyone," remarked Leanne Decosta, Calvin's most recent high school English teacher. "He was a great listener, very supportive of everyone's writing and never hesitated to share his own with the class. One of his most popular pieces of writing, Lost Words, resides in Decosta's 2013 class anthology for her current and future students to read and admire. The poem (see Below), written for his disabled sister who passed away when Calvin was young, apologizes for "failing as a brother." But in reality, Calvin spent years trying to care for his disabled sister and younger brother while simultaneously attending school, playing sports and caring for himself.
Published in a recent obituary on dignitymemorial.com, "Stephan was truly resilient and despite many obstacles he experienced as a young child, emerged as a survivor and forward-thinker, happy to look ahead to the good things coming, instead of dwelling on his past."
Stephan spoke of entering the military after attaining his Associate's degree and later pursuing a career in the music industry. "Music and singing was his joy and one of his favorite things to do. One would catch him singing at school, at work, and always could be heard singing in the shower. He had a beautiful voice, and had aspirations to write songs, something he looked forward to as a career," as stated in his online obituary.
Friends and family who wish to pay their respects to Calvin may attend a memorial ceremony on Tuesday, June 10, 2014 from 4:00 p.m. to 7:00 p.m. They may also send flowers, share comments or photos online at http://obits.dignitymemorial.com/dignity-memorial/obituary.aspx?n=Stephan-Calvin&lc=7208&pid=171205235&mid=5992330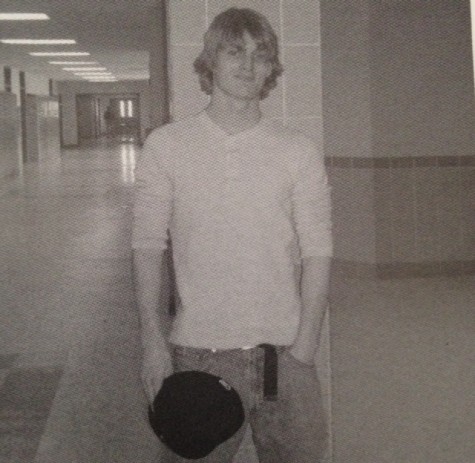 Tragically, 2011 graduate, Steven Guerrini also passed away unexpectedly in what has officially been ruled as a suicide by Barnstable Police on Tuesday, May 27, 2014.
In a recent obituary published in the Cape Cod Times, Guerrini was described as a "loving and "heartfelt" individual by his closest friends and family members. "Steven loved his family and friends, always having a warm smile, a heartfelt hug and a kind word for everyone he met. He loved the ocean and nature, having spent many days fishing with his father, as well as playing guitar and learning about the world and people around him. He excelled at everything he put his mind to and always went out of his way to help those he cared about. Many will remember him as a loyal young man who would always lend an ear, a shoulder and his friendship."
Close friends and family and anyone who may have missed the recent funeral services may pay their respects to Guerrini at Cummaquid Cemetery on Mary Dunn Road in Barnstable.
---
Lost Words
By Stephan Calvin
I'm sorry wouldn't cover it
And crying can't change it
But this piece of writing, is for you
No more can I bear holding this on my shoulders
My legs just can't go any further
Here I am now looking up
Letting our memories flow through my head
The good and bad times we have shared,
My little angel I ask for forgiveness
For not being able to watch over you longer
Giving up when I know I must push on,
Not trying harder to find you,
My dreams have faded,
Like you I have failed them
I failed as a brother,
As a person,
In this apology I ask for a favor,
Show me the way