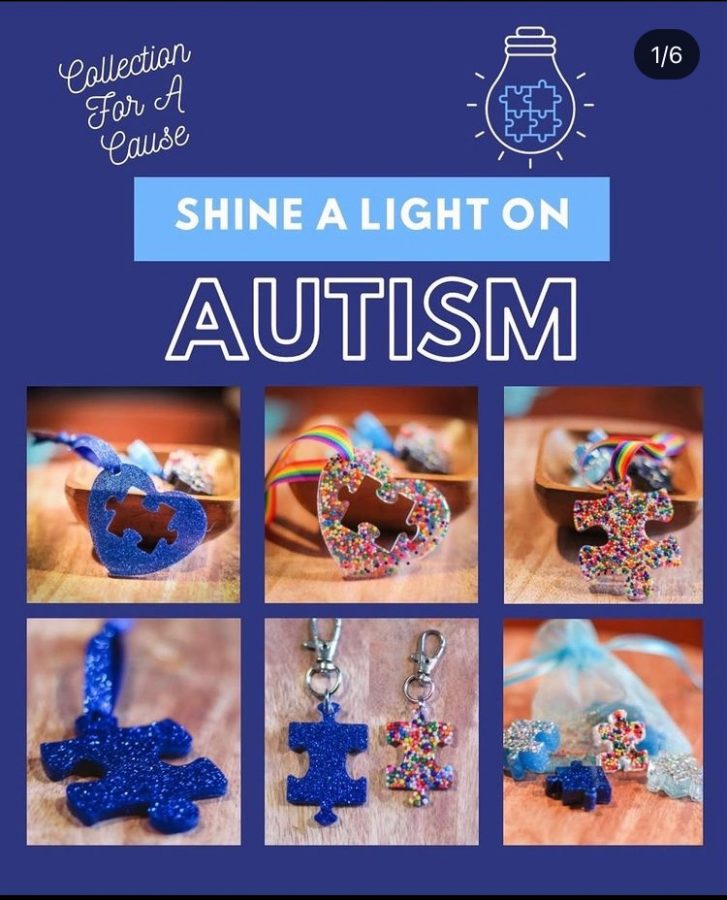 Photo by Barnstable Best Buddies
Living and Teaching Those With a Disability
April is Autism awareness month. It is a month when people have a chance to learn more about autism spectrum disorder and the people who have it. Dealing with the struggles of a disability on a daily basis is already challenging, but the COVID-19 pandemic has bolstered these problems. Amanda Ziino, lead teacher for The New England Center for Children Partner Program (NECC) at Barnstable High School, said a challenge she has had to face caused by the pandemic is the use of more technology.
"There are just some things that are just plain difficult to teach (or learn) through a computer screen," said Zinno.
Special Education Coordinator Stacy Camposano said that the hardest part of the pandemic is trying to work remotely. Ziino also says that a lot of the communication and interaction activities for the students have been limited. They haven't been able to do jobs around the school or go out into the community this year. Ziino did say that they were lucky to do some in-person things when a lot of the school was remote.  In terms of how the students have dealt with it, Ziino is very happy.
"For people with autism, changes in their daily routines can be particularly challenging. Despite this, our students have done a fantastic job adjusting to new routines in every aspect of their lives, and we are very proud of them," said Zinno.
She compliments her students by describing them as wonderful, funny, kind, and caring young men and women who she knows have made her and her colleagues' lives better.
"There is so much to know and learn about how it might look, even if you're educated on how the disorder can affect someone with autism," said special education teacher Jonathan Watson.
Camposano agrees and said people do not realize that these students can be talented and intelligentbut people might not see that because they have a harder time expressing it.
"People should try to meet autistic students and get to know them beyond their autism," said Zinno.
Somebody who has been helping raise awareness around Barnstable High School is special education teacher Jonathan Watson. Watson has been offering and selling Autism Speaks T-shirts since 2014 and he said the idea came from him and his teacher assistants. Watson began offering them to other teachers before the month of April.
"l would put them on sale at the school store. Unfortunately, due to the pandemic, the school store was not open this year," said Watson.
He started making the shirts because he believes shirts are a great way to keep an idea public. He believes they are a great way of teaching about autism.
"Once people are involved, they are more likely to learn about it, identify it, identify if someone is affected by it, and understand and accept the challenges that people with Autism have," said Watson.
Watson wants to spread a message that autism affects different people in different ways. Not everybody will have the same severity of it or will struggle with the same things.
"I encourage people to learn about the common characteristics of autism, but then also learn about the individual person you meet, teach, or know that has autism," said Watson.